II International Congress of Roma Women: "The Other Women"
Registration for the event is now open!
There are two ways to register:
      Option 1: Use the Google form (link
here
).
      Option 2: Complete the registration form & send to us via email.
---
 Registration has a cost of € 100 and includes:
• Material
• Friday and Saturday breakfasts
• Friday and Saturday meals
• Dinner on Friday
• Saturday snack
• Translations (Catalan, Spanish, Romani)
• Playroom service (if required)
Registering for the event does not automatically mean participation. We will be in touch after completing registration form and send you relevant details.
Waived registration fees (subject to the availability of resources of the Congress organisation):
– Grants will be awarded to Roma women with monthly income equal to or less than the minimum wage (SMI) and/or per capita income below their country's GDP.
– Roma women without post-compulsory education.
 * If you  want to apply and be considered for a waived fee, please see scholarship information below. 
Registration Form can be downloaded here.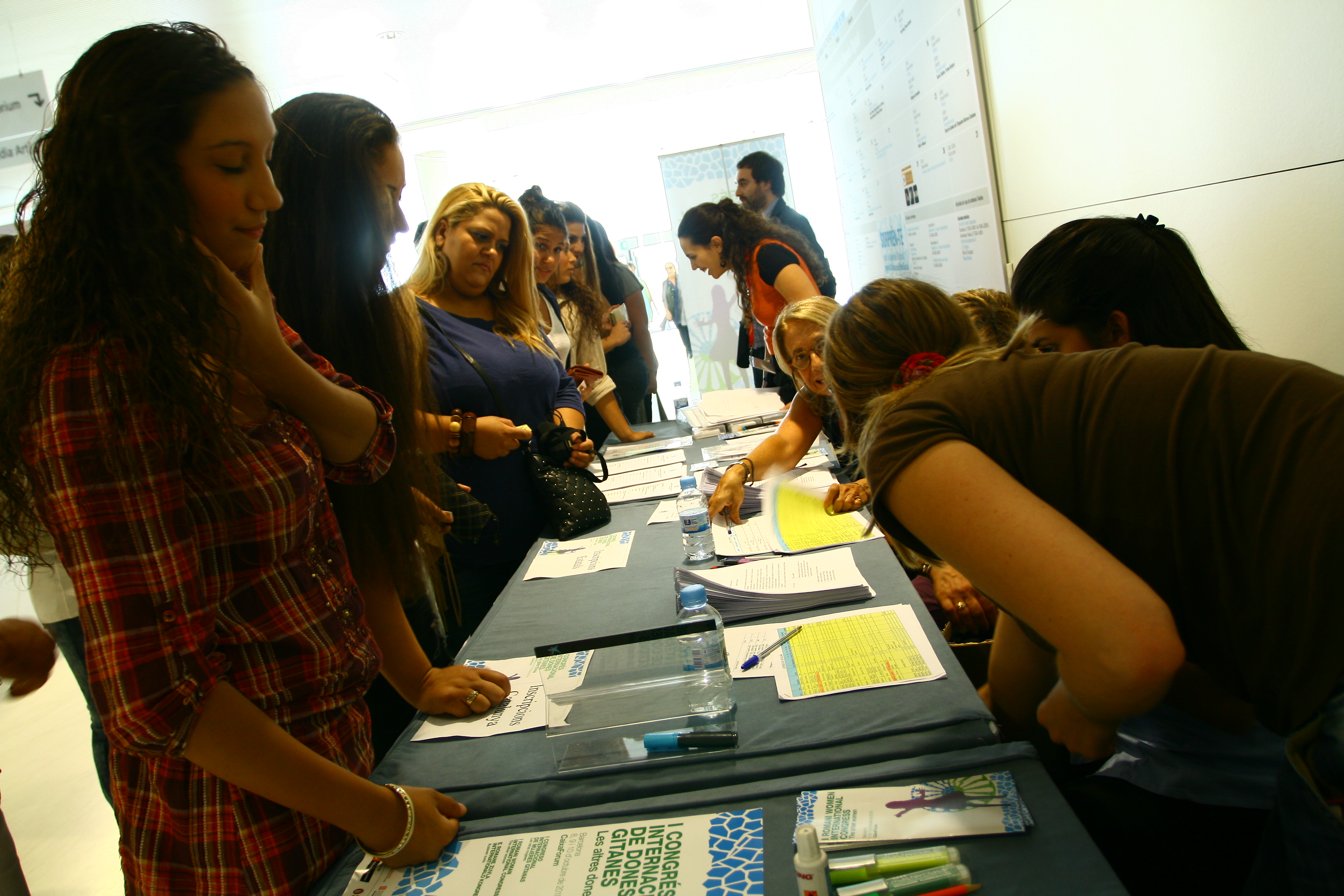 ---
SCHOLARSHIPS
Criteria and Application
If you wish to participate in the congress but you need a scholarship, please read the criteria first. If you meet the requirements then fill out the scholarship application found on this
google form.
SCHOLARSHIP CRITERIA
Scholarships can be managed:
A) individually or
B) through an entity (school, association, NGO …)
Award criteria:
-Be a Roma woman and have income equal to or less than the minimum wage (SMI) and / or a per capita income below the GDP of her country. *
-It will take into account the income per capita of the family units.
The scholarship may include: registration to the congress, accommodation, travel, meals organised in the congress according to the award type (International, State, Autonomous).
The scholarship does NOT include and does not include:
– travel by taxi. ALWAYS prioritize collective transport.
– meals outside the congress or the organization.
– no expenses for private vehicles will be paid.
The number of scholarships is limited and will be granted based on the order of arrival and criteria set forth on the google form. Please read the criteria carefully! In case the number of scholarships is exceeded, a lottery will be held with the scholarship holders.
Extraordinary scholarships:
– speakers who participate in the round tables.
– volunteer people who will participate in the organization and the proper functioning of the congress.
– Girls over 12 years old.
* For the granting of the scholarship will require the presentation of a document that establishes the economic income defined as criterion (IPREM) or, failing that, an affidavit of the person or entity that has contacted the person.